Fundamental to Asian Construction reputation is providing high quality construction services on time and within budget, and has been elemental to maintaining long-lasting relationships with clients, subcontractors, architects, consultants, lenders, and governmental agencies, many of which go back several years.

A number of our projects are large in scale, but ACC operations retain the intimacy of a family-based business. The principals of the firm are well-versed in the details of each project at any given stage of construction. A dedicated team is assigned to the life of each project, but clients always have a depth of in-house resources they can rely on through the duration of the project that includes:
● Estimating services
● Scheduling and logistics
● Value engineering with a focus on feasibility and optimal economic return
● Site Safety
● Purchasing power that meets procurement requirements of any project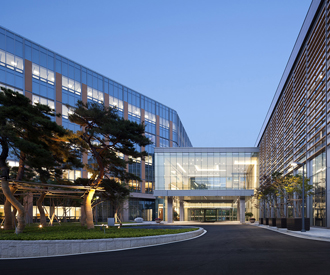 With over 14 years of experience, Asian Construction services all aspects of general construction and contract management for the residential and commercial communities. We strive to offer our clients a wide range of services making it easier to manage all aspect of the job no matter its scope or size. Following are the type of structures constructed in last 14 years of services.

● Construction of Multistoried buildings (Commercial, Residential, Industrial and Hotels).
● Construction of Pre-engineered and pre-fabricated buildings and structures
● Construction of Water supply & drainage facilities.
● Construction of swimming pool at all levels.
● Renovation and Repairs and Structural changes of buildings & structures.
● Demolition of buildings and Structures.
● Steel fabrications for special types of requirements (Staircases, Railing systems, racking systems etc.)
● Aluminum fabrications and interior partitioning.
● Providing engineering solutions for various requirements.